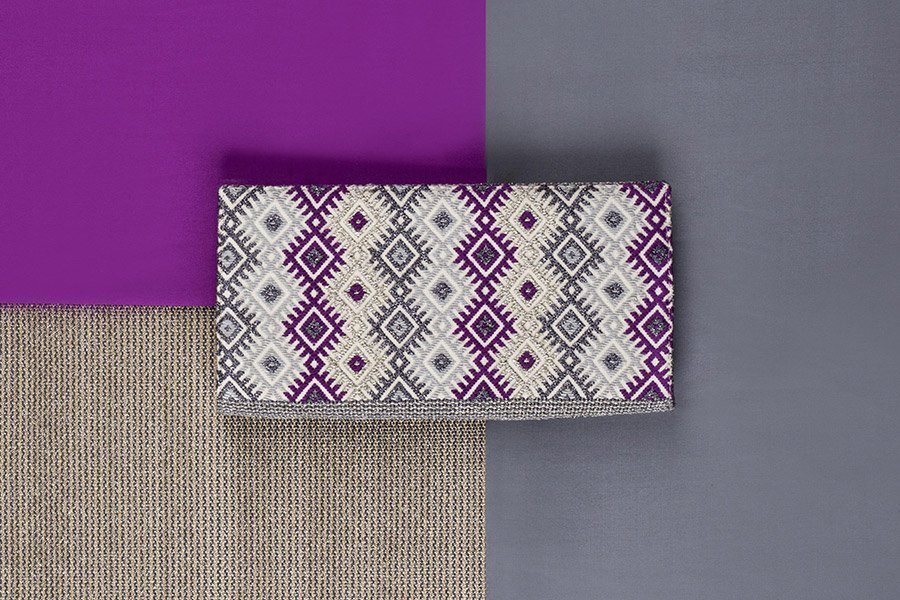 retrovi
A WORLD OF CREATION REDISCOVERED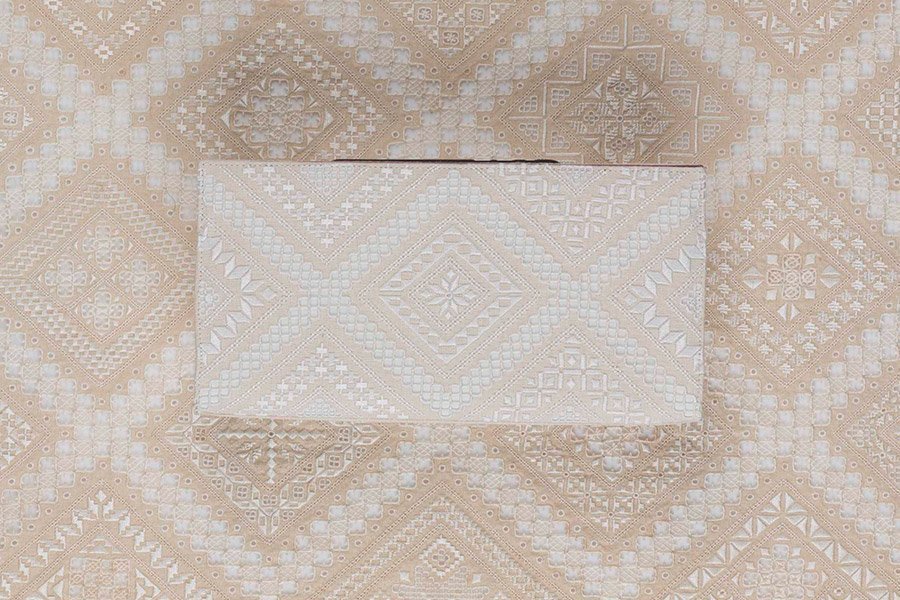 Just as its name suggests, Retrovi (meaning 'rediscover' in the Esperanto language) experiments with the traditional designs of Lefkaritiko lace and Fythkiotiko weaving, introducing new applications, while always respecting craft and tradition.
Through this innovative project, which marries Cyprus heritage with fashion, Retrovi aims to reveal the beauty and uniqueness of Cypriot tradition using the exceptional art of Lefkaritiko and Fythkiotiko to create fashionable items for women.
The great importance of this embroidery as our island's cultural heritage simply has to be displayed. For this reason, the Retrovi project ensures the continuation of this tradition, putting forward the freshest ideas with brand new applications of this exquisite craftwork.
For years, Retrovi had been exploring the best way to bring together Cyprus past and Cyprus present, until the idea of the handcrafted bags was born, turning Cyprus' prominent embroidery into contemporary fashion.
All Retrovi pieces are handmade, some of them embroidered with fine needlework and some of them entirely woven on the loom. Only the best materials are used to provide the highest degree of quality, and the beauty and uniqueness of each creation could not be better represented than by royal names in Cyprus history.
The renowned queens of Cyprus who gave their name to Retrovi bags, are Berengaria of Navarre, Alice of Champagne, Isabella of Ibelin, Eleonora of Aragon, Helena Palaiologina, Charlotte, and Caterina Cornaro.
The summer collection featuring crochet items showcases the island's never-ending sunny mood, and is naturally named after the queen of love and beauty, Aphrodite.
Heritage can never be forgotten and the modern woman points the way on how to revive tradition and rediscover our history.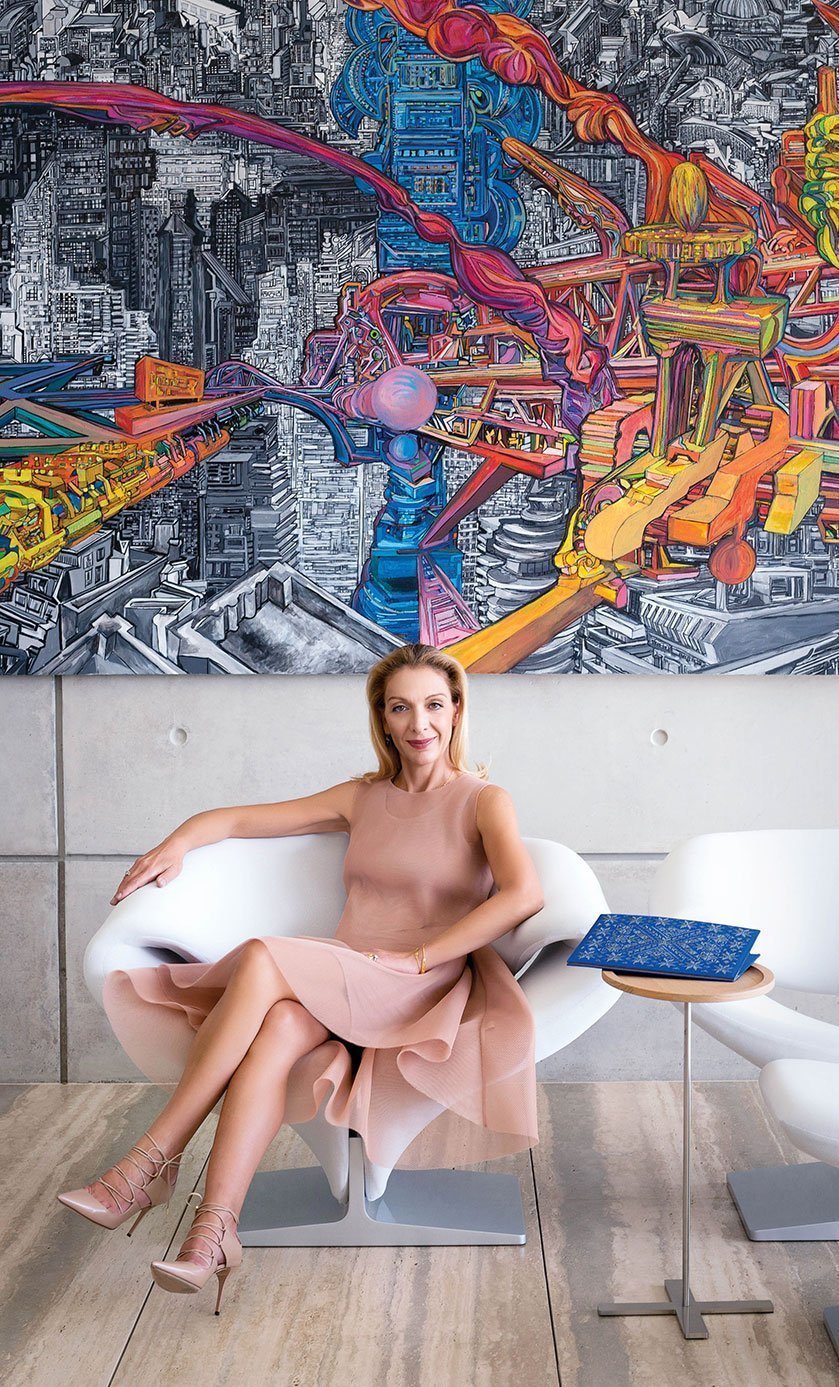 MYRNA DEMETRIOU PATTICHIS
Myrna Demetriou Pattichis was born in Nicosia in July 1965.
She is a graduate of the American University of Geneva from where she graduated in 1988 with a BA in Psychology.
During her studies she worked at the Geneva Psychiatric Hospital and at the Evangelismos School for children with special needs in Nicosia. After her first degree, she studied Marketing (MA) at the same University.
She has been living in Nicosia since 1990 and over the past 25 years has been professionally involved in various business fields (from manufacturing and retail, to marketing and publishing) and is a board member at a number of Companies.
In 1993, in the midst of widespread public intolerance about AIDS, she helped set up the Friends of the Gregorios Kliniki which operated as a pressure group to promote awareness and raise funds. She became widely known for her efforts to push for the creation of an AIDS ward at the then-new Larnaca General Hospital.
In 1996, she took the initiative of bringing the government of Cyprus into contact with the world's largest Research Centre for AIDS, the Aaron Diamond AIDS Research Centre and its Scientific Director and CEO, David D. Ho, who discovered the AIDS triple therapy. Again, at her initiative, Ho visited Cyprus and signed a protocol with the government of Cyprus for the immediate provision of treatment to Cypriot patients.
In 2012, she joined the team promoting Nicosia's and Larnaca's joint bid as candidate for European Culture Capital 2017 and developed a proposal to save the tradition of Cyprus' unique Lefkara lace.
Since 2010 she has actively supported the Sophia Foundation in its drive to build an orphanage in Kenya. In 2012, after organising the "Kiondo Bag Auction" event, she was able to make completion of the orphanage a reality.
In 2013, the economic crisis brought her face to face with the need to help provide meals for children in Cyprus. The charity event "Circle of Hope" was organised and a significant sum was raised in support of the "I Cook and I Offer" programme of the Sophia Foundation for children.
The "I Cook and I Offer" programme enables the foundation to build and equip kitchens of schools while unemployed mothers of the area cook children's lunches.
The aim of the Sophia Foundation is being fulfilled, as the "Circle of Hope" event has led to a significant sum of money being raised, enough to fund the implementation of such an ambitious and pioneering idea for a whole year.
Together with her Publisher husband Nicos Chr. Pattichis (Phileleftheros Publishers), they support art and culture in various ways across the island. They have registered CYCO (Cyprus Contemporary Art Museum) a non-profit organisation aiming to build bridges with other art foundations in Europe, mainly, as well as to support the creative work of Cypriot artists living in Cyprus and abroad.
Works from their art collection have been included in international events and exhibitions at top museums around the world.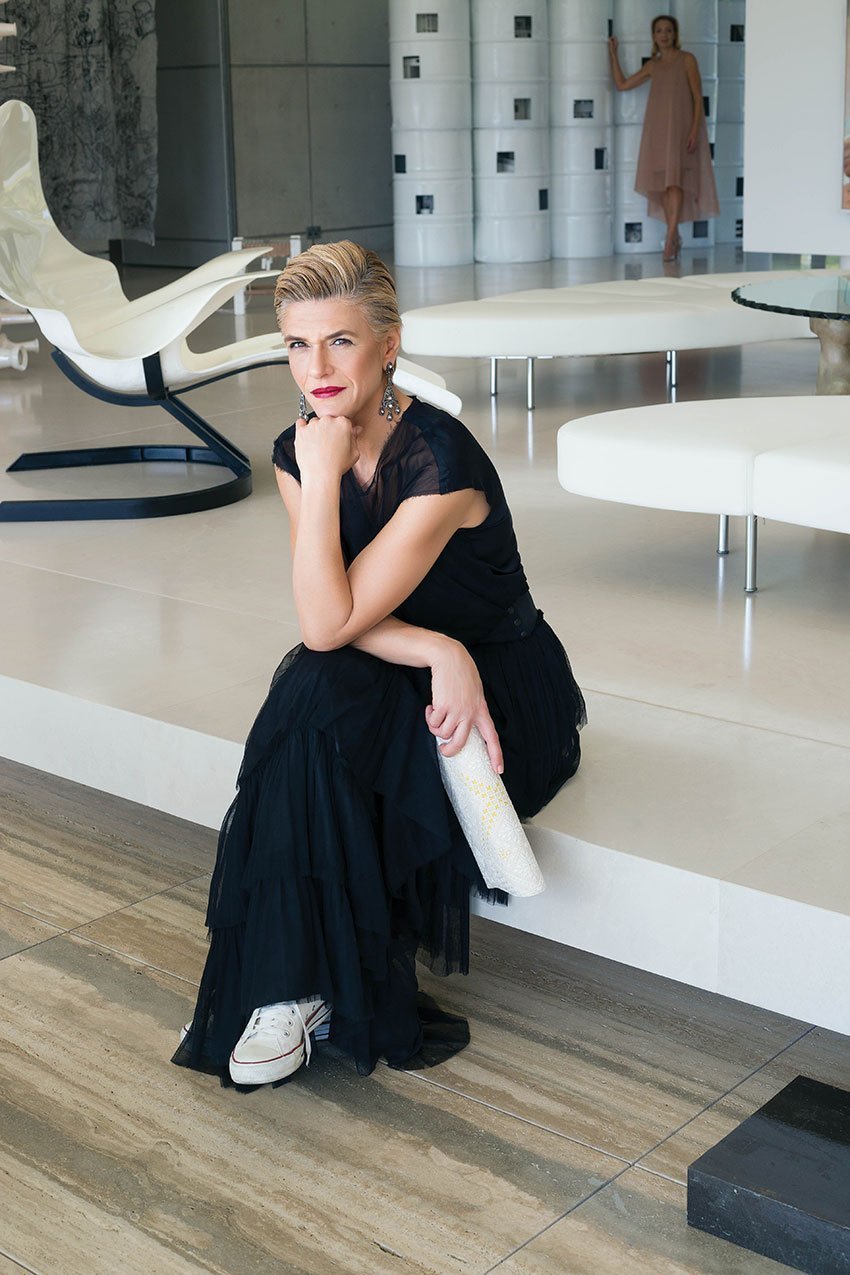 MYRTO FEREOU
Myrto Fereou is a professionally qualified Art Director with over 20 years experience in graphic communication. She is highly accomplished in all areas of graphic design, with a wealth of experience in branding, magazine layout and client service.
She studied Typography at Reading University, UK, graduating with a BA Honours. Thereafter she was awarded her MA in Communication Design, with a specialisation in Greek Lettering from Central St Martins – University of the Arts London. Apart from Greek Lettering, her MA thesis also required an extensive study of typefaces, and a typeface she designed was presented at the final show, attracting the acquisition interest of a US company.
In 1996, she became the Creative Director of O2 Typography & Graphic Communication Ltd, a company that was the first of its kind in Cyprus, offering graphic and typographic solutions in a break from traditional advertising. She remained at O2 until 2006, with high-profile clients including the Bank of Cyprus and a slew of luxury hotels.
From 2007 to 2013, she was Manager and Buyer at the family-owned Cube Boutique in Nicosia and Limassol, a women's high fashion purveyor, and exclusive representative of major labels such as Marc Jacobs, Alexander McQueen, Marni and Christian Louboutin. Cube also carried smaller labels like Faliero Sarti and Franco Ferrari, Erickson Beamon and Yves Salomon.
Clientele spanned sophisticated teens to chic octogenarians, and responsibilities included attending Paris and Milan fashion shows several times a year and interacting with industry leaders such as Alber Elbaz and Christian Louboutin.
As of January 2012, she is in charge of the Client Service department of Pineapple Graphics, a firm dealing mainly with branding and publications.